Written by Jay Wednesday, 20 June 2018 11:22
(Free Press Release) We have received concerns from various participants of our workshops that both these individuals have been running a smear campaign to malign the name of Kosmic Fusion. Many would agree on reading this article that both these individuals are having some kind of personality disorder issues which are getting very common if one wants to refer back to Goggle where symptoms are described very clearly and coherently – these kind of individuals resort to running smear campaigns by looking like a victim instead of being the perpetrator.
Important Public Notice – Blacklisting of Irene/Ling/Joy Kuo and Dallia/Iphigenie Amoutzias
Public Notice
This Notice to blacklist Irene/Ling Kuo/Joy Kuo and Dallia/Iphigenie Amoutzias/Iphigenie Amou, is released by the Administrative Head, Shri Ji, and the Facilitators in Training (FIT's) for the benefit of all 5D++ Pulsars and seekers who visit www.KosmicFusion.com. After thorough research on internet, we have seen various listings where Irene and Dallia have been listed as "Master Facilitator", "Facilitator", "Master Practitioner" etc, please note they are/were not certified or permitted to use such roles. Both of Irene/Komal and Dallia/Meeras' Practitioner certificates were revoked last year and they are still misleading people about their association with Kosmic Fusion – hence we are left with no better option than releasing this public statement.
We have received concerns from various participants of our workshops that both these individuals have been running a smear campaign to malign the name of Kosmic Fusion. Many would agree on reading this article that both these individuals are having some kind of  personality disorder issues which are getting very common if one wants to refer back to Goggle where symptoms are described very clearly and coherently – these kind of individuals resort to running smear campaigns by looking like a victim instead of being the perpetrator .
Sree Maa has personally refrained from giving any comments at this time and will release a personal statement via video very soon.
Please take out time to read this document thoroughly, as we are doing our best to inform general public. Kosmic Fusion, Sree Maa Shri Ji and the FIT's take no responsibility if it is not read completely and consequentially, one gets misled by people blacklisted below.
This Public Notice has taken a while to be released as we had to go through thousands of texts, messages, audio/video evidences, emails and statements/feedback from FIT's to arrive at a conclusion and finally put together what has transpired.
About the Founders and the Facilitators in Training (FIT) programme:
Sree Maa Shri Ji who were also known as KaVeeTa SuNiEL, the Founders of Kosmic Fusion and the living embodiment of Quantum Vortex Scalar-Wave Photon Pulse (QVSWPP) have been working tirelessly in sharing and spreading the most benevolent QVSWPP, the Signature of Source-Void.

 

There was a small group of 5D++ Pulsars (individuals who have attended the AwaKeNiN TrANsForMaTioN workshop) who constantly approached Sree Maa Shri Ji with requests to volunteer and a few wrote to Sree Maa Shri Ji expressing keen interest to learn more about QVSWPP. Upon seeing their interest, Sree Maa Shri Ji being the embodiment of Grace and Compassion, initially gave the opportunity for volunteering at Exhibitions, stands & Expos and finally started the Facilitators in Training Programme with the acronym FIT.

 

Sree Maa Shri Ji have given their blood and sweat to FIT Programme without taking any fee or energy exchange. Entire training is based on the Akarmi format; that is being the non-doer, stepping back and letting the QVSWPP step in. Sree Maa Shri Ji's most precious and countless hours of Discourses/Teachings shared throughout the Programme on eradicating the virus within (small/shadow/dark self) was the crux of the FIT training. As the training progressed, it was imperative to look at the darkness within and release it, for enabling full blossoming of True Soul. To achieve this successfully, a very safe, transparent and loving space was provided by Sree Maa Shri Ji and Discourses were given daily to come clean about the shadow self. For some who were slow in grasping and for a sly few who deliberately chose to hide their dark side, Sree Maa Shri Ji still gave their 100 percent by giving personalized discourses and time which at times extended from one hour to straight 8 to 12 hours.

 

The intake for the FIT programme was based on a personal letter written to Sree Maa Shri Ji in which the FIT's assured Sree Maa Shri Ji that their intention was to be a volunteer and spread the Kosmic Fusion mission with integrity to others. As the programme progressed intensively into different phases, deep Absolute Truths were revealed by Sree Maa Shri Ji progressively and Sree Maa Shri Ji graciously allowed FIT's to host and organise various events and workshops on behalf of Kosmic Fusion. Due to the uniqueness of the intellectual property and to avoid any kind of contamination via interpretation, all FITs signed various disclaimers and were fully aware of the firm code of conduct that FIT's were volunteers only and in no way were allowed to use and circulate Kosmic Fusion intellectual property without the permission of the Founders.

 

Despite being fully aware of the code of conduct, the ones that are being blacklisted in this Public Notice have consistently & intentionally sabotaged the Teachings of Sree Maa Shri Ji and the mission of Kosmic Fusion.

 

Honesty, Integrity and Authenticity are the core values of the FIT Programme where transparency is a critical element in moving past the small self. All FIT's maintained utmost integrity, however, Irene/Komal and Dallia/Meera have intentionally not adhered to the core values, have hidden under the guise of genuine seekers and wilfully didn't allow the Grace of Shunya Bindu to help them move into their higher potential. They were, on the contrary, involved in sabotaging the mission of Kosmic Fusion and backstabbing Sree Maa Shri Ji and the other FIT's in full awareness. All of them were given numerous chances to confess subsequently and come clean completely to continue with the FIT Programme but their games and evil agendas did not cease despite being given multiple chances. As such, we are obliged to make this public statement to blacklist and take a stance of disengaging with the individuals mentioned below.
Blacklisted individuals:
Komal Kuo (also known as Komal, Joy Kuo, Irene Kuo, Tzu-Ling Kuo, Ling Kuo)
Tenure: January 2013 to September 2017
During this time Komal Kuo/Irene Kuo was given the opportunity to volunteer for Kosmic Fusion at various events in Australia. Komal literally had all control over Kosmic Fusion activities within Australia which included keeping one on one communications with anyone that was wanting to know about Kosmic Fusion. Retrospectively, this opportunity appears to have been exploited in  gathering all the precious teachings of Sree Maa Shri Ji and subsequently misused for material gains and take personal vengeance against other volunteers.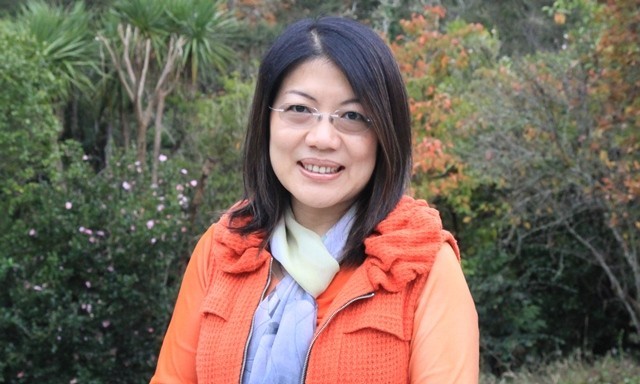 Stealing Intellectual Property
Komal is based in Sydney & Central Coast Region of Australia was intentionally stealing Intellectual Property of Kosmic Fusion from day one by making several back-up copies of the advanced teachings and training material despite promising and assuring not to do so.
Cheating and Fraud
Komal took autonomous & unethical decisions for her own selfish gains with the sole agenda of making money, which defeats the purpose of our mission. Komal used Kosmic Fusion Name/Umbrella but was promoting her own self through various mediums online and in print. Everything she did is without prior permission from the Founders, but misled the Sydney volunteers that she has approvals.
Komal presented and promoted herself to mislead people as a "Fully Qualified Facilitator of Kosmic Fusion". None of the volunteers had or have been given that right or permission as the Programme itself is called Facilitator in Training (FIT).
Breach of Trust and Defamation

Komal had even gone to the extent of organizing a "staged" AwaKeNiN TrANsForMaTioN workshop without the permission of the Founders in June 2017, and because of this fraudulent activity she was red flagged by Hanuman, a fellow Sydney volunteer, when he discovered how she had been lying to him. No one is qualified or trained to FACILITATE the AwaKeNiN TrANsForMaTioN workshop, as since its conception, onlySree Maa Shri Ji, who were formerly known as KaVeeTa SuNiEL, can remove the Dense 3D /4D Obsolete Karmic Grids. Sree Maa Shri Ji have graciously allowed the few volunteers who enrolled in the FiT program to offer homage at the start of the AwaKeNiN TrANsForMaTioN and to co-ordinate with participants. However, none one except Sree Maa Shri Ji were ever qualified to facilitate or perform the most transformational and dynamic AwaKeNiN TrANsForMaTioN workshop.
No AwaKeNiN TrANsForMaTioN workshops have been organized since that time by volunteers in Australia or around the world. Readers, please be informed and assured, that the very few that were offered since July 2017 have been done personally by Sree Maa Shri Ji to maintain the integrity of the mission and the vision that Sree Maa Shri Ji have kept.
Komal has manipulated, exploited and bullied various volunteers, FiT's & participants for her personal benefits (financial & non-financial). She has engaged in extorting money from various participants and a lot more people have expressed their concerns even as we prepare this public statement.
Komal went to the extreme extent of controlling and manipulating one of the FIT's in Sydney, Clarito Parsons/Hanuman. He was extremely traumatized and victimized by how he was coerced through Komal's manipulation into serving her, under the impression that it was being done for Kosmic Fusion. Komal also had an unhealthy obsession for him despite the fact that she is married. She went to the extent of controlling what he wrote, what he spoke, what he did, where he went, who he met, intercepted his phone, edited his messages and emails – in short, completely messing him up.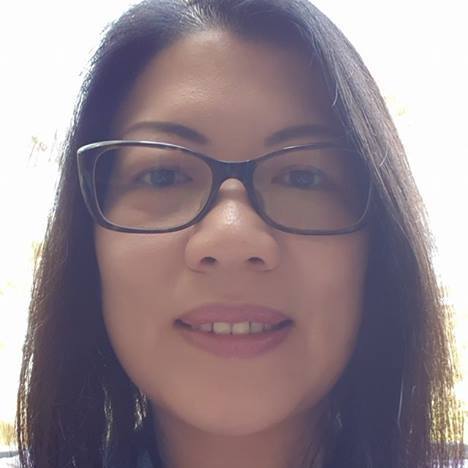 Clarito revealed to Archita, one of the fellow FIT's, that his abuse was at the peak during a Taiwan trip in Feb 2017 where he was coerced to finance Komal's trip, carry her luggage around, was spoken down to and threatened. Archita was shocked to hear that he nearly left Kosmic Fusion. Currently, he is under therapy and receiving comfort and protection from Sree Maa Shri Ji. All fellow FIT's are holding him tight in warm support. Komal's unhealthy obsession got revealed in November 2017 and Clarito was abused and used as her supply since January 2013. So readers, this is a moment we ask you to understand the gravity of the situation.
It has been proved beyond doubt that Komal was using the name of Sree Maa Shri Ji and Kosmic Fusion to promote her various businesses, including her own healing centre, from Kosmic Fusion stands at Exhibitions, events, stands and Expos, which she coerced Clarito/Hanuman and the other FIT's in Sydney to finance. At one of the expos, the volunteers and FIT's in Sydney were shocked to find a huge banner promoting Komal at the Kosmic Fusion stand, for which she had not taken any permission from the Founders and neither had asked the fellow FIT's. It is after this event that she had gone under the spot light and was being observed. There were various other events where Komal was using the intellectual property of Kosmic Fusion like it was her own.
All FIT's had been equally given permission to come together and host monthly Meet-up Meditations as volunteers for Kosmic Fusion to share the benevolent QVSWPP with seekers, but Komal abused this trust and stole Kosmic Fusion data to host her personal online meditation evenings for her own gains. This was discovered only through her Facebook promotions. Komal bullied Mala, one of the fellow FIT's and volunteer in Sydney, and discouraged her passion for hosting Cosmic Meet-up Meditations on her own. Due to the discrepancy that was being showcased,

Sree Maa Shri Ji imposed a complete standstill on all promotions since May 2017 and no online sessions have been held after September 2017

.
Embezzlement by collecting funds
Komal was caught red-handed for misappropriating finances of Kosmic Fusion Australia and she even went to the extreme of mixing her own businesses (namely "Holistic Freedom Australia", "Holistic Health & Beauty") to avoid paying taxes with an intention to sabotage Kosmic Fusion Australia. For example, Komal used expenses incurred through Kosmic Fusion Australia to claim GST refunds for her own businesses and her own financial gain.
Unauthorised Distribution and Storage of Copyright material
Komal meticulously planned to become not just the face of Kosmic Fusion but replace Sree Maa Shri Ji – as Sree Maa Shri Ji humbly work remotely. She has printed materials such as flyers, brochures, websites and done social media promotions without permission to push through her personal agenda. The materials all glorify herself rather than honour and pay homage to Sree Maa Shri Ji, without whom no one can receive the All-Knowing and most benevolent QuantumVortex Scalar Wave Photon Pulse. Komal gave an interview for Lighten Up Summit, without seeking any permission, wherein she made it sound as though she herself was the emitter and transmitter of QVSWPP, and fraudulently represented herself as a fully qualified Facilitator of Kosmic Fusion. All the evidence shows that her plans were to first become the "Face of Kosmic Fusion" in Australia and eventually move to China/Taiwan, Europe and the United States. She began the execution of her ambitions with a recent trip to Taiwan in February 2017 by utilizing Kosmic Fusion resources.
Komal has consistently abused the trust that was placed in her. Kosmic Fusion was never about anyone's desires, personality, ego and was always about moving past the "small self towards the True Soul". However, Komal has completely bypassed the Teachings of Sree Maa Shri Ji and Integrity of the Sacred Mission, and has instead used people, property and resources (i.e. Kosmic Fusion Intellectual Property) to fulfil her own agendas, greed and ambitions. By being the wolf in sheep's clothing, she has not only abused the trust of the Founders, but also of the fellow FIT's who worked very hard to embody and imbibe Akarmi, the non-doer. Last, but not least, she has exploited the trust and naivety of innocent people seeking respite in spiritual groups and circles.
Meera (also known as Dallia, Iphigenie Amoutzias, Iphigenie Amou)
Tenure: May 2012 to May 2017
During this time Meera/Dallia/Iphigenie was given the opportunity to volunteer for Kosmic Fusion at various events in New Zealand, coordinate workshops, meditations & at exhibitions. Meera was literally face of Kosmic Fusion and all inquiries & relations were maintained by her. Readers, you  can watch more detailed statements on Meera's activities at this post.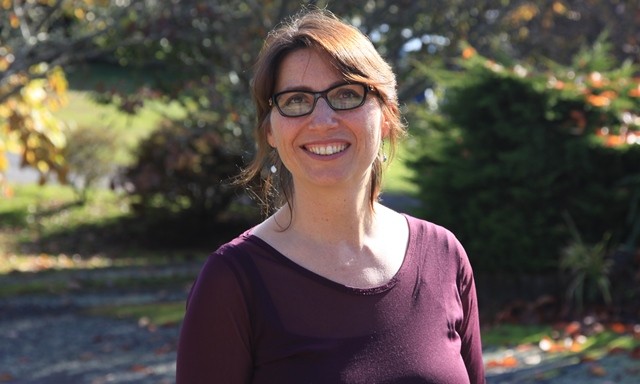 Breach of Trust
Meera was based in Auckland, New Zealand. In May 2017, she was voted out by all the FIT's at the behest of her best friends Gillian Varcoe/Orja and Renee/Renu who felt threatened and scared for their safety around her as they had found out from Meera about her level of pathological jealousy towards Sree Maa Shri Ji.
In multiple meetings and her own handwritten confessions between May and November 2017, she confessed how she came to Kosmic Fusion with the intention to sabotage the mission of Kosmic Fusion as she was extremely jealous of the Founder, due to her perception of her own life being a failure. To quote her own words "if she does not have it, she can't bear to see someone else have it".
Over a period, Meera turned out to be extremely money driven and manipulated many FiTs into lending her money. She has admitted that one of her favorite games was to play the "victim" and the "poor me" card to extract sympathy and money from others.
Meera was the mastermind behind printing and distributing brochures, that were made with an agenda to make it all about herself and promote herself as some "great devotee", in which she even involved fellow FiTs Orja, Renu and Jeeya. The brochures were for the Body Mind Spirt (BMS) expo in Christchurch (October 1

st

-October 2

nd

, 2016). Meera, Orja, Renu and Jeeya were using the base of Kosmic Fusion to promote themselves as great "devotees". They twisted the most core value of Kosmic Fusion and Sree Maa's teaching – that healings occur spontaneously with the Grace of QVSWPP and with the Grace of QVSWPP alone. At Meera's behest, her and the others mentioned above corrupted the core value and twisted it with an intention to portray themselves as the most important part of the spontaneous healings. They did not disclose the actual phenomenon of how they are able to even share QVSWPP, even though they were clearly told by Sree Maa, during FiT training, how QVSWPP was made available by Sree Maa Shri Ji. As it is confidential, we cannot release the information on public platforms, but there is an expectation from all FiTs to convey Sree Maa's teachings with honesty and integrity.
Below we quote the excerpt of the brochure provided at BMS Christchurch 2016 showing intentional inflation of their role in the spontaneous healing provided through the Grace of QVSWPP: "Through the deep love and full surrender of the devotee this process will be made possible without Sree Maa Shri Ji's physical presence. You will experience the unconditional love and healing power of this devotional gratitude. The spiritual energy created by this genuine communion will immerse you in a cocoon of unconditional love, causing your personal vibration to become uplifted. This process is called Bhakti Bhav immersion."

There were several people in the FiT program, but apart from Meera, Renu, Orja and Jeeya, no one knew about this brochure or their intentions until recently. As we write this, we are reviewing troves of documents, audio & video files to ascertain the misinformation and sabotage caused to Kosmic Fusion.
Defamation and Sabotage of Growth
Meera confessed she was systematically poisoning the minds of the participants against Sree Maa Shri Ji and Kosmic Fusion Teachings and was spreading misinformation, trying to portray Kosmic Fusion as a cult, which is far from the Truth.
Sree Maa's teaching style is highly transparent and they have zero inclination to control anyone. On the contrary, QVSWPP is a dynamic and the utmost benevolent Signature of Shunya Bindu that silently guides the Soul towards liberation. Several participants had shared their concerns about Meera as her motives were obvious and actions were not in line with Kosmic Fusion's mission, hence she was kept on a watch list due to her smear campaign and given plenty of chances to correct her personal issues and discordance.
Meera has bullied and belittled some FITs and tried to brainwash FITs and 5D++ Pulsars by planting doubts about Sree Maa Shri Ji. She has even done this to participants at free meditation evenings that were organized by Kosmic Fusion to help the community. Her twisted personal agendas led to even such noble initiatives being labelled with doubts.
The "Cosmic Meetups" offered in New Zealand were consistently sabotaged by Meera. Meera would organize the Meetups and then knowingly not show up on the scheduled date and time, while attendees waited outside the venue and wrote messages on the Meetup page. Meera even went to the extent of posting on Facebook with an intention to slander & sabotage Kosmic Fusion, Sree Maa Shri Ji and fellow FIT's, which was subsequently deleted by her when she was called out for it. All such revelations have been personally confessed by Meera. Because of this consistent unethical behavior and her malicious agenda to defame Kosmic Fusion and tarnish the image of Sree Maa Shri Ji, Meera was instantly removed as a volunteer.
Her long-standing agenda was to learn the Teachings of Sree Maa Shri Ji and twist them to run a cult in Germany. She has confessed of having malignant narcissism and likes to control people, as expressed in her own words "She likes to torture her supply and victims, so that they keep coming to her and she can continue to suck their energy". A cult in Germany run by her in German would have been a non-stop supply for her twisted agendas. Kosmic Fusion is a super-sonic shortcut being Graced by Sree Maa Shri Ji for incarnational souls that are ready to completely move out of the game. Hence, for Meera to be able to run a cult in the name of Kosmic Fusion and to suck on seekers' energies keeping them stuck was completely unacceptable and confounding to the Mission of Kosmic Fusion.
Evidence:
Dallia/Iphigenie admittance of sabotaging Kosmic Fusion – 31st July 2017
Blacklisting of Meera/Dallia/Iphigenie Amoutzias/Iphigenie Amou is a service from our side to humanity. In case you get to know this person, be very careful!
P.S: Update:  Renu (also known as Renu Ryder, Renee Ryder, Ren Ryder) has written a personal letter to SreeMaa expressing deep regret, hence we have withdrawn our statements on this matter.

Conclusion and Important Notes:
The conclusion of blacklisting Irene/Komal/Joy Kuo and Dallia/Meera  is based on facts and evidence researched over the last one year about their selfish agendas, lack of integrity and commitment, and unhealthy motives and intentions. Irene was asked to resign from any volunteering activities due to the revelation of her manipulation and selfish agendas, during which time she chose to try to shift the blame on fellow FITs instead of taking complete responsibility of what she has done. Dallia was voted out of Kosmic Fusion by the FITs because of her malicious and vicious agenda, as it was extremely toxic to the entire Energy Dynamics of the FIT programme and the Mission of Kosmic Fusion.
We take pride in maintaining Energy Hygiene and keep Ethics as the top most priority. We have brought this announcement in public domain as irregularities bring disrespect to the spiritual community.
Please note, Kosmic Fusion, Sree Maa Shri Ji, and current Facilitators in Training (FITs) are publishing this notice to notify everyone about Komal & Meera and their actions. We hereby declare that none of the said individuals Komal and Meera represent Kosmic Fusion and/or Sree Maa Shri Ji. If you come across any contradiction to above notice then please contact/notify us at info[@]KosmicFusion.com
Please note, if you still choose to engage with these individuals, Kosmic Fusion, Sree Maa Shri Ji and the active Facilitators in Training (FiT) take no responsibility for the consequences that ensue.
Important Public Notice – Blacklisting of Irene/Ling/Joy Kuo and Dallia/Iphigenie Amoutzias
---------------------------
Disclaimer
If you have any questions regarding information in this press release, please contact the person listed as the Author or use the contact informations published in the press release. Please do not attempt to contact NewPressRelease.com. We are unable to assist you with any information regarding this release. NewPressRelease.com disclaims any content contained in this press release. Please see our complete
Terms of Service
disclaimer for more information.